I am very pleased to announce we have raised $845 so far on our way to $3000.  Please keep going! We're nearly at $1000!  I am so grateful to everyone who has been so generously contributing to our fund, and to those who have made purchases so far on our eBay auction site. (Click to visit eBay)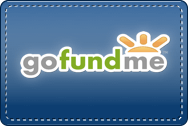 We are selling downloads of rare old CW movies for $15, and a "Best-of" compilation of most requested scenes from our Saturday Screenings, for $30.  For $40 you can get them sent to you on DVD. 
We also have our AWESOME new T-shirt where all proceeds go to the CWF Website Fund!
If YOU would like to have something auctioned and give the proceeds to CWF, please let me know!  It does not have to be Christoph Waltz related – anything at all will be a great contribution, like old DVDs and video games, or anything else you have laying around that you wouldn't mind selling for CWF!
And if you're able, please consider donating – even a little bit helps us on our way!